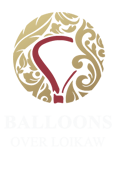 All rates are in US Dollars, per person
Loikaw is a scenic and relatively virgin destination in Kayah. Accessible by road from Yangon and Mandalay and Inle Lake or an hour flight from Yangon, our pilots will take you and your guests over the beautiful Kayah hill, tribal cultures including the long-necked womenfolk known for the coils around their necks. We offer daily early morning flights over the beautiful city of Loikaw. Our season starts from 15th December onwards and our boutique balloons carry 6 up to 12 passengers.
Duration : 45 to 60 minutes (approx)
Price:
An Amazing Balloon Flight Over Beautiful Loikaw
LOIKAW
Loikaw is a remote and sleepy capital of Kayah – Myanmar's beautiful but one of most untouched states. It is over half a day's travel by bus from Yangon and Mandalay and one hour flight from Yangon and also possible to travel overland from one of the famous Inle Lake. You will discover beautiful Kayah hill scenery and a large number of distinctive tribal cultures, the most internationally famous of which are the Kayan, whose 'long-necked' womenfolk have a tradition of sporting coils around their necks. We offer daily early morning flights over the beautiful city of Loikaw. Our season starts from 15th of December onwards and our boutique balloons carry 6 up to 12 passengers.

The Experience
Your whole experience will include a full morning of excitement. If you are staying in the wonderful town of Loikaw, you will be picked up by car at around 0530 or 0600 am (approx) where you will be taken to our launch site. At the launch site, we will provide you with tea or coffee and some lovely locally made cookies before all important safety briefing from the pilot, after which it is time to climb on board. The balloon is guided by gentle winds not exceeding 15 mph, allowing passengers a serene and peaceful bird's eye view over the beautiful city Loikaw, its surrounding countryside, villages and pagodas and extended amazing views of Kayah hills. Using his skill and years of local knowledge your pilot will guide the balloon at heights of upto 5000′ feet above the Loikaw to a gentle landing, where our friendly and experienced crew will be on hand with fruits, fresh pastries and a glass of sparkling wine.


Safety & Insurance
Balloons Over Loikaw is a commercial balloon operation of the highest international standard. All our pilots and technicians are U.K trained, qualified and licensed and our balloons are manufactured in the UK and shipped to us here in Myanmar. We place the highest possible emphasis on our safety and maintenance. Under the strict rules imposed by the Myanmar Air Authorities the DCA, we have a team of UK trained public transportation inspectors who are responsible for carrying out all repairs and maintenance works of our aircraft. This is backed up with our comprehensive insurance policy placed directly through Lloyds of London. Our cover of USD 10 millions per balloon for passenger and third party liability comes WITHOUT any limitations.
An Amazing Flight Over Beautiful Loikaw City
To the great staff. Thank you for the time we have been with you on air
This flight with it's marvelous pictures will be in my mind a life long. Thank you very much for this experience
One of my best experiences I've ever had....Thank you very much !
Dies war unser 2 Ballonflug uber Bagan! ...es var einfach fantastisch! Herzlichen Dank
Enjoyed every minute of the flight. The whole world should know about this!
Thank you so much - we had an incredible flight. Can't imagine a better place than over Bagan
Thank you so much for the most beautiful flight I've ever done. I can't just find other words for that great feeling
Vraiment incroyable! La journée ne pouvait commencer mieux!!
The greatest way to begin a day. A world-class experience
Outstanding experience for a guy from Nebraska who never gets higher than the football stadium.
I haven't had such a grand birthday celebration in all my 44 years! thank you, thank you, thank you!
A once in a life time experience. This balloon trip is poetry in early morning over past and present.
The tour book says you have to see Bagan on a hot air balloon or you have not seen Bagan and its temples at all. We agree wholeheartedly. Keep it up - the good work - the balloon.
On our third trip to Bagan, this was the most fantastic experience yet. The views at sunrise today were truely spectacular.
Of all the terrific experiences you can have in Myanmar, Ballooning over Bagan is the BEST!
After all, it isn't always an advantage to fly non-stop. I'm really glad to have stopped in Bagan to see this beautiful region from your balloon!
Another wonderful flight! My 2nd time!
Amazing experience to flight balloon. Nice view in the air. This is the first time i fly and i will do again when i travel to this country. So wonderful.
The highlight of our trip to Myanmar was our Balloons over Bagan hot air balloon ride. We took our first balloon ride over Bagan in 2015 and loved it so much we returned to Myanmar in March 2016 and took our second thrilling ride. What a wonderful way to see the majestic sites of Bagan. This is an extremely professionally run tour company with knowledgeable flight captains.
The highlight of our Myanmar trip was for sure the " Balloons over Bagan flight ". All was organized by a very professional team, they gave us the best temple views ever over Bagan with a soft landing and real Champagne at the end. Muchas gracias!
This is truly a one life experience we will never forget or regret! Thank you so much david and the professional team! Meet you in the la bamba again!
Balloons over Inle – Frequently Asked Questions
Conditions of flight & Booking terms and conditions
Terms and Conditions
This booking is accepted according to our booking terms and conditions stated below.
Please note that passengers or their accompanying guide must inform the Hotel to pick them up and must register at BOB Sales Desk (Bagan) not later than 24 Hrs. prior to the balloon flight date.
It is also required to submit the remaining passenger details 7 days prior to the flight date. Failure to provide accurate information in advance is passengers' own responsibility, whereby no refund will be offered.
Balloon flight booking is accepted according to our booking terms & conditions as stated at the time of booking process and it is required to present your passport and your service voucher at the time of pickup from your hotel or cruise in the morning.
The precise time for morning pickup will also be given to you the evening before when you come to our Sales Office or contact us by phone to reconfirm your balloon flight.
Hot air ballooning is strictly regulated by aviation authority, other concerned regulators and local authorities. To comply with the rules and regulations, we are sometimes unable to fly directly over the temples, monuments, and some areas: it is also as the flight path and landing site are determined by the wind direction and weather conditions on the day. Further details are available from your booking Agent and our Sales Desk.
Cancellation Policy and booking terms
After booking confirmation by the operator, the company:
If cancellation is received minimum 21 days prior to day of balloons flight, free cancellation of the booking. However, 5% of the total booked tickets is chargeable by the company for administration fees.
If cancellation of the whole booking is received within 20 days to 11 days of the day of balloons flight, 20% of total booked tickets is chargeable by the company.
If cancellation of the whole booking is received within 10 days to 4 days of the day of balloons flight, 50% of total booked tickets is chargeable by the company.
If cancellation of the whole booking is received less than 3 days before the day of balloon flight, 100% of total booked tickets is chargeable by the company.
No show fee will be applied, 100% of total booked tickets is chargeable by the company.
The company will apply this Booking Cancellation Policy to all tickets except some special ticket what the company has otherwise agreed in writing for a special purpose.
 
Remark:
Notice Period will be counted from the date of notification for a booking cancellation received by the company in writing from a respective booking holder, to the booked-flight date (The flight date will be exclusive) i.e., Notification received on: 3 Mar 2021 / Flight date: 21 Mar 2021 Notice Period= (21-3) = 18 days
The same channel by which the original payment was received will be prioritized to refund as necessary to the client for all applicable refund
If the booking was made by Prepaid Agent (B), the applicable Cancellation Fees will be recorded and demanded by the company to Agent unless the Agent has ticket balance left to offset the payment
 
Changes in Bookings for the tickets
which were not otherwise limited in its T & C
Date Change is allowed FOC (Free of Charge) before 20 Days to the booked flight date.
Within 20 days, date Change beyond the original flight date will be charged with 15USD per time: but Cancellation on such booking in future will cause 100% Cancellation Fees.
Name Change is allowed FOC before 3 Days.
Within 3 Days, Name Change will be chargeable with 10USD per pax per time.
Promotion Tickets and Resident Tickets
The company may allocate specific Terms and Conditions separately for any kind of Promotion Tickets or Resident Tickets respectively.
To all matters which cannot be referred to a separate and specific Terms and Conditions for any kind of Promotion Ticket (or) any ticket, the Terms and Conditions stated in this document will be applied.
Refund for Flight Cancellation by the company
Beyond the flight date booked, all tickets are non-refundable except the Flight Cancellation on a booked flight due to the operational reason by the company.
If a ticket was purchased (made the payment for purchase) at any Agent [B-or-A] outside the company, the company will redirect the passenger to get his/her receivable refund at the respective agent only. The respective Agent will settle the receivable value of ticket with the company depending on the applicable terms of original purchase at the company.
For Prepaid Agent(B) which has bought the Prepaid Tickets, the relocation of a booking-cancelled ticket to the Agent's Prepaid-ticket balance will be defined as a full 100% REFUND from our company to that Agent for that Flight Cancellation by the company. No financial refund except relocation of ticket in Agent's account at the company.
Conditions of Balloon Flight
All passengers are responsible for understanding "Conditions of Balloon Flight" before a balloon flight ticket is purchased.
Passengers or their accompanying guide must register at the following sale desk respectively upon arrival in the operation town or area.



Balloons Over Bagan sale desk upon arrival in Bagan

Working hours : 09.00 am to 08.00 pm (Monday to Sunday)
Contact numbers : +95 9 448 045 716 and +95 6 1246 0713.
Address : Yar-za-thingyan 2nd. Street, Thiripyitsaya Block No.(5) (near Hotel Zfreeti), Nyaung U (Bagan), Myanmar.

Passengers are advised to wear long trousers and long-sleeved clothes made from 100% natural fibers.
Payment Receipt from the company on your payment for purchase of ticket must be produced at the launch site if required.
No refunds will be given for failure to arrive on a pre-arranged flight.
Any known medical condition which may affect your ability to fly or assist the crew must be disclosed to us at the time of booking and to the pilot on the day of the flight, i.e., epilepsy, recent surgery etc. Some conditions may preclude you from eligibility to fly. Pregnant women will not be permitted to fly. Operator will not accept liability for illness or injury due to any undisclosed condition or failure to comply with any reasonable instruction given by the pilot or crew or company representative.
The pilot in command is legally obliged to always consider the safety of his passengers and may refuse to carry passengers for whatever reason if it is considered their carriage may endanger the flight, other passengers, or themselves. Operator reserves the right to refuse the carriage of any passenger.
All passengers must carefully listen to the Important Security Briefing (see below) given by the pilot before the launch of the balloon and indicate in case he / she does not understand the security briefing.
The pilot of the day has absolute authority, and all passengers and crew must comply with his instructions. The pilot's decision on all matters is final.
Operator expects passengers to assist the pilot and crew in any situation that is deemed reasonable, during pre- and post-flight activities.
Operator reserves the right to cancel or delay flights, change rendezvous, and launch sites, at short notice, to achieve a safe and successful flight. Balloons Over Inle will not accept liability for any consequential loss or inconvenience.
Operator carries third party and passenger liability for each balloon in accordance with the regulation concerned.
Operator accepts no liability for claims arising as a result of an act or default of any other passenger or bystander.
Operator accepts no liability for loss or damage to persons or property other than that which results from negligence on its own part.
Operator does not accept liability for loss or damage to personal effects.
Flights cancelled by the Operator for safety reasons or due to unfavorable weather or operational difficulties will be refunded in full in the original payment form. All tickets purchased directly through Operator's websites or purchased via agents will be refunded in the same initial payment method. For bookings made through tour agents, passengers must contact the respective agent for refunds.
Operator reserves the right to alter, revise or review any terms, conditions, or rates, at its discretion.
Operator will not fly children under the age of 7 years. A child under the age of 16 years will only be flown if accompanied by a responsible adult, and the child is over 4'1" tall (or) 125 cm.
Important Security Briefing (as given by the pilot before take-off)
NO SMOKING IN AND AROUND THE BALLOON at all times
If you are feeling unwell, if you have any medical conditions or you might be pregnant, please inform the Pilot before the balloon is inflated.
During inflation do not walk between the trucks and the balloon. Stay behind the red barrier cord until asked to "Climb Aboard" by the Ground Crew.
To climb in, please use the step-holes in the side of the basket.
Once you are in the basket do not get out, even after landing – stay in the basket until the Pilot tells you it is safe to get out.
Do not touch any coloured ropes, the fuel-hoses or any of the burner controls.
Safely store all phones, cameras, binoculars etc., do not have anything loose around your neck (if you have long hair-please tie it up or tuck it away).
Face backwards to the direction of travel.
Hold onto the rope handles woven into the basket sidewall in front of you.
Sit down on the seat.
LEAN BACK against the basket padding, sit upright and do not lean forward.
Place your feet flat on the floor with your toes away from the basket wall.
Stay in this position until the Pilot tells you it is safe to move.
When the Pilot gives the command "LANDING POSITIONS" please comply IMMEDIATELY – this is very important for the SAFETY of all the PASSENGERS.
The landing might be a series of bounces and the basket might lay on its side and drag along the ground until it stops. Stay in the LANDING POSITION until the Pilot tells you it is safe to move.
In the unlikely event of an emergency – please follow the instructions given by the Pilot at all times
If you do not understand any part of these instructions, please inform the Pilot before the balloon is Inflated.